How PDC bits drill faster

Firstly, we design PDC btis according to geological formations and drilling condtions, then we test the PDC bits in drilling site.
After drilling, our engineers will analyse drilling data and wear conditions of bit body and cutters in different positions on blades, then improve the blades quantities, cutters angles, cutters grades, fluid nozzles quantities and sizes etc.
After analyzation, the engineers design new mould to improve, then produce new bits, test again, analyse again, improve again......
By this way, Solidkey technical team and production department will work together in high efficience to customize specific drill bits for specific drilling formations and conditions.
If you want get one optimized PDC bits for your projects, contact us immediately to start this solution.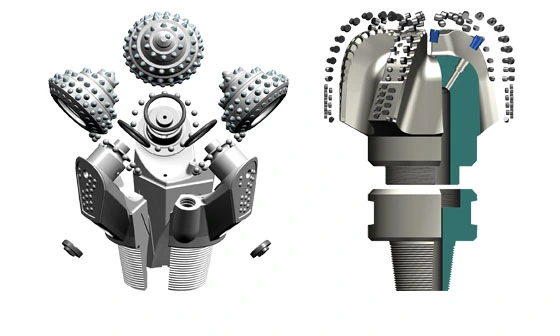 customize PDC bits,PDC bit factory,PDC bits design,improve PDC bits
Welcome to know our products
Get more product service information
CNTACT US
No.319-324, F1, Shoulashou Int'l. Autoparts Center,Shijing Road,Hejian City, Hebei Province, China