How to weld roller cones on core barrel

Fitting and welding roller cones on core barrel at the correct way is very important to obtain longer working life and longer depth, a good rock core barrel can even save parts/accessories life of rotary drilling rigs. Rotary drilling rigs does not have mud(water) fluid system like oil or waterwell drilling, each roller cones always can not wear out at the same time, drillers has to replace roller cones and repair rock barrel at construction field themselves.
How welders replace rolller cones for rock core barrel in rotary drilling rig foundation application?
What is the correct position of each roller cones?
This article shows the basic principles.
1. All gaps must be same width & depth; Cone should be 1/2 or 2/3 out of bucket edge; Gap should not be too big.
2. All cones in one bucket should be same model.
3. All the Arm-top of cone should be same distance to Circle-Center. All the height should be same.
4. Rock breaking-ring-width should not be smaller than advised minimum breaking-ring-width, and it should not be bigger than 120mm.
5. Cool the cones by water when welding; Welding each cones in turns to lower temperature of cones.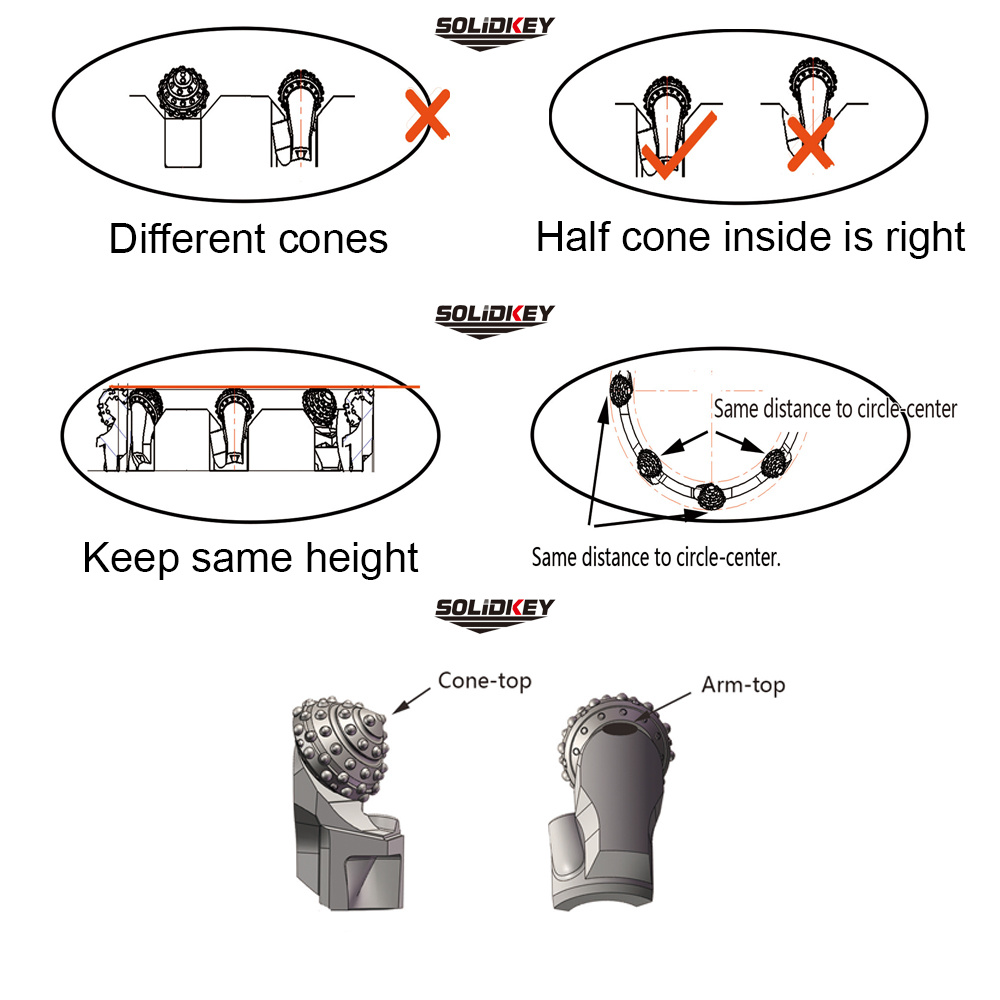 repair,rock,core,barrel,core,barrel,for,rotary,drilling,rigs
Welcome to know our products
Get more product service information
CNTACT US
No.319-324, F1, Shoulashou Int'l. Autoparts Center,Shijing Road,Hejian City, Hebei Province, China